{service.name}
Pet Adoption
We here at Rosedale Mills would love for every dog and cat to have a happy home. Unfortunately, we both know this is not true. More and more pets everyday are abandoned and are in need of a loving home. Our advertising board is full of animals needing a good home so please stop in to check it out. Please scroll down for our current approved shelters, or check our upcoming events page for any upcoming adoption days as they change monthly. We are also constantly looking for dedicated shelters. Simply contact us if you are a shelter and would like to be listed below and/or reserve a spot in our next Adoption Day.
All throughout the year we have kittens and/or cats that are available for adoption. Although we would love to accept every litter of kittens that local farms and customers bring to us, we will only accept them if they are friendly and healthy. All kittens are also required to have had a general checkup, first set of shots and have a good overall disposition; in general any kitten with frequent contact with humans from 3 weeks will be friendly.

During the Spring and Summer months we are usually overrun with kittens. I would recommend contacting us when the kittens are just a few weeks old to reserve a spot in our cage, otherwise they'll grow up very quickly and are even harder to get adopted. Any other time of the year give give us a call when they're about 5-6 weeks old.
---
New Puppy Checklist
These are the starter items you'll want for your new best friend, click here. All essentials 10% OFF with new Dog Adoption!
---
Easel - Ewing Animal Shelter Extension League

EASEL is a 501(c)(3) non-profit animal welfare organization with the mission of reducing the number of unwanted animals killed in Mercer County, through the power of collaborative coalitions and community alliances.

Our Vision is to build and operate a state-of-the-art facility, the Pride of Mercer County, to house and care for unwanted and homeless animals while working diligently to quickly find them loving, permanent homes. Currently, EASEL's ALL volunteer network of concerned residents provide assistance in the following areas: Trap/Neuter/Release of feral cats, fostering unwanted cats, dogs and horses, adoption days at PETCO, Rosedale Mills and Precious Pets.

EASEL is a grass roots organization; an ALL VOLUNTEER network of dedicated citizens striving to find loving homes for all of Mercer County's unwanted dogs, cats and horses. Also to sterilize all feral cats in the county to promote 0% unwanted pregnancies. View EASEL's site .
---
Mid-Atlantic Basset Hound Rescue
Mid-Atlantic Basset Hound Rescue is a basset hound rescue group who provides veterinary care, food, shelter and support to basset hounds needing assistance in the mid-Atlantic states. We treat these animals with care and respect. MidABHR makes decisions based on compassion and with concern for the quality of life of each individual basset hound. We place basset hounds in our care into foster homes and permanent homes with consideration to personality, behavior, and special needs. We provide continuing support to adoptive families throughout the lifetime of the dog.

We work in direct cooperation with all local and state shelters to reduce euthanasia of basset hounds. Of the bassets we rescue and care for, approximately 60% come from these shelters. The other 40% of our bassets are surrendered by their current owners directly into MidABHR care. By taking in bassets surrendered by their owners, MidABHR helps ease the burden on our local animal shelters by preventing those bassets from ever entering the animal shelter system. Visit Mid-Atlantic Basset Hound Rescue's website.


---
Ewing Township Animal Shelter

Ewing Township Animal Shelter is an "extended-stay" shelter which takes in both stray and surrendered animals from Ewing Township. We make every effort to find these animals new homes. We offer adoption hours at our shelter Monday through Friday from 1pm to 3pm. Additional hours are available by appointment.

Adoption applications can be obtained at the shelter, from one of our adoption events or below. Completed forms can be returned to the shelter or emailed to: ewingshelter@hotmail.com & follow us on facebook: >http://on.fb.me/1INi60g
A short poem:
I RESCUED A HUMAN TODAY
Her eyes met mine as she walked down the corridor peering apprehensively into the kennels. I felt her need instantly and knew I had to help her. I wagged my tail, not too exuberantly, so she wouldn't be afraid.
As she stopped at my kennel I blocked her view from a little accident I had in the back of my cage. I didn't want her to know that I hadn't been walked today. Sometimes the shelter keepers get too busy and I didn't want her to think poorly of them.
As she read my kennel card I hoped that she wouldn't feel sad about my past. I only have the future to look forward to and want to make a difference in someone's life.
She got down on her knees and made little kissy sounds at me. I shoved my shoulder and side of my head up against the bars to comfort her. Gentle fingertips caressed my neck; she was desperate for companionship.
A tear fell down her cheek and I raised my paw to assure her that all would be well. Soon my kennel door opened and her smile was so bright that I instantly jumped into her arms. I would promise to keep her safe. I would promise to always be by her side. I would promise to do everything I could to see that radiant smile and sparkle in her eyes. I was so fortunate that she came down my corridor. So many more are out there who haven't walked the corridors. So many more to be saved. At least I could save one.
I RESCUED A HUMAN TODAY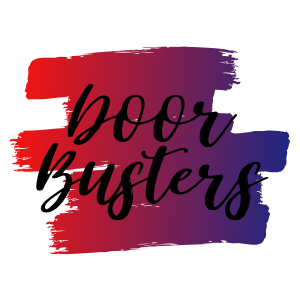 View our
August Door Busters here
! Quantities are limited. While supplies last. Not valid with any other discounts or sales.
Valid: 08/01/2019 - 08/31/2019
Offered By: Rosedale Mills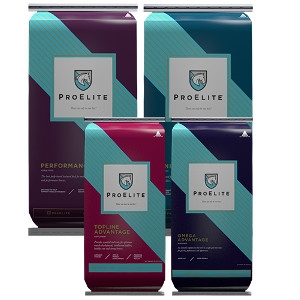 Limited time In store offer. Buy 3 bags get 1 bag free. Sale ends August 31st. Not valid with any other discounts or sales.
Valid: 08/08/2019 - 08/31/2019
Offered By: Rosedale Mills