{service.name}
Grooming
Grooming with a personal touch is the key to our success. All services are done on an appointment only basis in order to provide each client with the high quality of service we feel each pet deserves. Everyone on the grooming staff will handle your pet with care and gentleness. At Rosedale Mills every precaution is taken to ensure that safety and comfort is prioritized to match the same tender loving care your pet is accustomed to at your home.
We offer a wide variety of services. Whether your pet requires a bath, brush and blow-dry, trimming and filing toenails, or a complete clip and full service grooming. All dogs of any breed, both very large and very small are all accommodated and welcomed.
Included in the regular grooming: bath, blow/fluff dry, nails, pads, sanitary, ears and is given a personalized cut according to your choice and description. We can also provide flea baths, as well as medicated or conditioning baths for problem coat and skin. We will always take the time to discuss your pet's grooming needs and clip desired.
Our grooming staff is happy to discuss and demonstrate the proper grooming tools and techniques with you for proper care between grooming appointments.
Hours: Monday: Closed • Tuesday-Friday: 8-5 • Saturday: Closed • Sunday: 9-4
---
Dog Grooming
Not all breeds are created equal. While we have pricing guidelines, your pets grooming will vary according to size, disposition, coat condition, length of time since last grooming and special handling needed. While we can do our best to provide an approximate price range over the phone, you'll get the most accurate quote if we can assess your pet in person.
Other grooming facilities may offer basic bathing and grooming packages at really low rates to get you in the store, but then they overcharge you for every possible option. Here at Rosedale Mills we don't charge you outrageous rates that keep adding up. We charge you 1 flat rate for everything that'll beat our competition everyday!
Your best friend will get a Full Bathing, Haircut or Trim of choice, Nails Trimmed, Ears Cleaned and Anal Gland Expression. You even get to choose between 4 different types of shampoos at no additional fee!
In order to maintain a safe, comfortable environment, we do require all pets to be current on their rabies vaccinations and to wait at least 48 hours after shots before checking in. Please read our FAQ HERE for more info.
---
Grooming Add-Ons
We offer a few options that can be added to our dog grooming package.
Flea & Tick Rid your dog of pesky fleas and ticks with instant-relief spray and medicated flea & tick bath shampoo. $10
De-odorized A neutralizing shampoo and spray that eliminates skunk odor. $10
At no additional fee you may choose between Oatmeal, Hypo Allergenic, White Bright and Medicated Shampoo. FREE
---
Stand Alone Services
Pets need their nails trimmed, their teeth brushed and their ears cleaned on a regular basis. A routine of regularly scheduled professional offerings from the Rosedale Pet Parlor can help alert you to any problems that may require additional care. No appointment is needed during regular grooming hours. $10 EACH Anal Gland Expression Teeth Brushed Nails Clipped Nails Grinded Ears Cleaned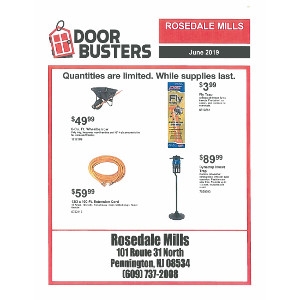 Hurry in! Our June Door Busters won't last long. Check them out
here
. *Quantities are limited. While supplies last. Not valid with any other discounts or sales.
Valid: 06/01/2019 - 06/30/2019
Offered By: Rosedale Mills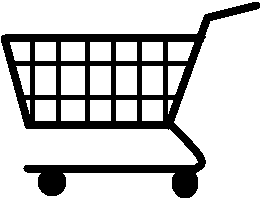 Senior citizens receive 10% off nearly everything every Thursday! No coupon required. Cannot be used or combined with any other discounts or sales. Cannot be used towards dog and cat food, farm feed & bedding, straw,...
Offered By: Rosedale Mills