{department.name}
Dog & Cat
We carry a vast assortment of quality name brand pet foods in both canned and dried food varieties. Holistic and organic pet foods are the new hype nowadays, and we carry them both in premium and ultra premium brands. We also carry numerous varieties of all natural and raw blends. Because of space requirements we may not stock the entire line of some of the brands listed below. Please feel free to contact us if you don't see your brand listed below as we can special order almost anything.
Don't forget to show your rewards cards to the cashier to receive 10% back. Stop in or call for details.
For more information on a brand, simply click on the manufacturer's link.
Acana - We make Biologically Appropriate pet foods from Fresh Regional Ingredients. Our Biologically Appropriate philosophy represents a new class of pet foods, designed to nourish dogs and cats in keeping with their evolutionary adaptation to meat and protein rich diets. Made from Canada's best and freshest ingredients exclusively in our award-winning kitchens here in Alberta, Canada – ACANA is guaranteed to keep your dog or cat happy, healthy and strong. We invite you to take a few minutes to discover our unmatched ingredients and learn about the benefits a Biologically Appropriate food can provide for your pet – your dog or cat will be glad you did!
Click HERE to visit their website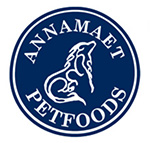 Annamaet - Rob Downey, President of Annamaet Petfoods Inc. brings to the Petfood Industry the unique combination of a broad scope of knowledge in the field of nutrition as well as a lifelong involvement with dogs. In addition, the tireless efforts of Rob's wife, Mary Jo, have brought Annamaet to the peak of pet nutrition! This legacy of care and commitment can now extend into the lives of your pets in the form of Annamaet products. Annamaet products are holistic and naturally preserved. We have our products continually analyzed by independent laboratories to maintain our strict standards of quality control. Family owned and operated, we have been feeding your pets and ours since 1986.
Click HERE to visit their website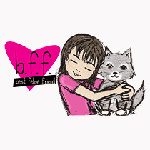 b.f.f. Best Feline Friend - We proudly present B.F.F., a luxurious natural pet food inspired by the affection we feel for our three rescued cats, Webster, Rudi and Vanessa. With our search for the best cat food under the sun never seeming to end, we gathered the best ingredients from around the world and created it ourselves.
Click HERE to visit their website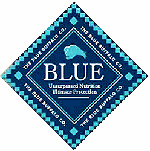 Blue Buffalo - We love our dogs and cats like family so we want to feed them like family. That's why BLUE™ is made with only the finest natural ingredients plus the active nutrients and antioxidants of our exclusive, cold-formed LifeSource Bits. You'll be surprised to know that many of the well-known pet food brands contain ingredients that aren't of the highest quality—things like chicken or poultry by-product meals, corn, wheat, soy and artificial preservatives. When you compare dog food or compare cat food, we think you'll find BLUE is a better, healthier choice—one that you can feel good about giving your beloved four-legged family member.
Click HERE to visit their website

Dave's Pet Food - There's one thing about pet food that every independent pet retailer knows. There's a lot of great pet food on the market, and there's a lot of affordable pet food on the market, but there's not a lot of great, affordable food.Around 20 years ago, it struck me that this was a problem. I love my customers, and I want them to be happy. It turns out that while they're really into feeding their dogs' nutritious food, they also like to be able to feed their children occasionally – and even themselves once in a while!That's why I made the decision to start a private label pet food for my customers. The goal was simple: a really great food – nutritious and delicious! – at a reasonable price.
Click HERE to visit their website
Eagle Pack - Eagle Pack Pet Foods pioneered holistic nutrition in the 1980's, by engineering a way to make a meat meal based food, removing soy from the formulas and meat meals to replace corn as the first ingredient. Their Chicken Meal for example has no added hormones and is antibiotic free. Grains are herbicide free. Eagle Pack Pet Foods were the first to add nutritional supplements.
Click HERE to visit their website

Eukanuba - Top quality, premium dry and canned foods for cats and dogs. We believe dogs evolved from carnivores and should be fed accordingly. That's why we use only high-quality animal proteins, mainly chicken or lamb – not vegetables - as the principal source of protein in Eukanuba dog food.
Click HERE to visit their website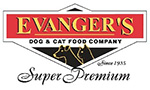 Evangers - Our new Super Premium - "Gold" labeled edition is a monumental improvement in canned dog food. We have taken our extraordinary product and made it even better, using the highest in quality, human-grade ingredients, with no additives, preservatives or by-products.
Click HERE to visit their website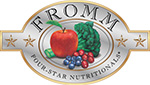 Fromm - Since 1904, The Fromm Family has maintained a tradition of quiet innovation dedicated to the health and nutrition of animals. In the 1930's, The Fromm Family introduced the first canine distemper vaccine. In 1949, we introduced the concept of premium pet food to the public. As the country's first and oldest premium pet food company, we have earned the reputation as an industry leader, producing only the highest grade pet foods with the finest natural ingredients.
Click HERE to visit their website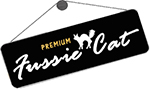 Fussie Cat - At Pets Global, we see things differently. We believe a food should be created with highest quality natural ingredients (with added vitamins, minerals and taurine) and be based on the nutritional science with a touch of love. Our belief is that your feline companion is an integral part of the family and they deserve the best.
Click HERE to visit their website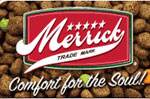 Merrick - Merrick Pet Foods has one goal in mind-produce the finest quality pet treats possible and market their products at a fair price.
Click HERE to visit their website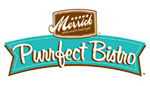 Merrick Purrfect Bistro - Merrick Pet Care continues its successful Real Food Revolution with the introduction of Purrfect Bistro, a new 21-recipe menu of canned and dry cat food recipes made with the finest ingredients, with tastes and textures cats love. Our Real Food Revolution is all about giving them great recipes that they'll lick their whiskers for.
Click HERE to visit their website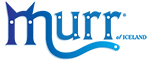 Murr - Murr was established in spring 2008, in Sudavik, a small fishing village on the far northwest coast of Iceland. The idea for Murr dates back to 2003, when the founders, among them - a doctor of animal physiology, a doctor of animal nutrition, and veterinarians - discussed the unique opportunity, created by the availability of high-quality raw material, to introduce top-of-the-line pet food based exclusively on the nutritional needs of the animal. The name Murr popped into one of the founder's head as he was driving in the beautiful landscape of the West Fjords in Iceland. It means "to purr!".
Click HERE to visit their website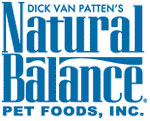 Natural Balance - My partners and I started Natural Balance® Pet Foods in 1989 with the intention of developing the finest, healthiest pet food on the market. We wanted a pet food based on sound scientific principles and truth, not marketing hype. We did it!
Click HERE to visit their website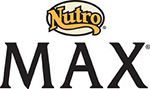 Nutro Max - Utilizing over 80 years of experience making pet foods, we created a line of products with premium ingredients that taste great and offer terrific benefits for your puppy or dog. NUTRO® MAX® pet food is available in dry food, cans or biscuits.
Click HERE to visit their website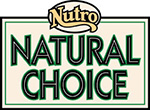 Nutro Natural Choice - The NATURAL CHOICE Brand believes in making the world a better place for people— and dogs. That's why we're honored to have been chosen by the National Disaster Search Dog Foundation as their exclusive pet food partner in support of its noble mission to rescue dogs, train them to save lives, and pair them with firefighters in service to America.
Click HERE to visit their website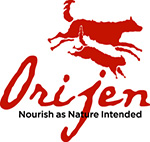 ORIJEN - formulas start with fresh, never-frozen grain-fed chicken, turkey and whole eggs delivered fresh from local prairie farms, or Lake Whitefish, pickerel, lake trout and freshwater cod, wild-caught using sustainable harvesting practices from the icy depths of our northern lakes.
Click HERE to visit their website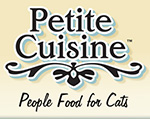 Petite Cuisine - With all natural, human grade ingredients, our natural cat food products have an incredible taste that your cat will beg for. These are all white meat, skipjack tuna filets that are hand cut and hand grilled. They are moist, not dry like other cat treats so your cat will actually want to eat them.Compare our all natural cat food to Fancy Feast Appetizers and you'll see what we mean!
Click HERE to visit their website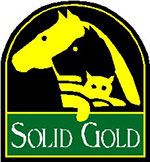 Solid Gold - Health Products For Pets, Inc., has been a pioneer of natural, holistic animal nutrition since 1974. We now have a line of nine dry dog and cat foods. We also have a line of canned dog and cat foods as well as nutritional supplements, treats, and topical products.
Click HERE to visit their website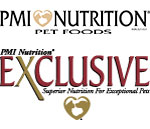 PMI Exclusive - FRESH Chicken or Lamb - Our #1 Ingredient! Exclusive™ Pet Foods use chicken or lamb that has never been frozen. Pets love our fresh meat formulas. These fresh meats give your pet a better tasting diet that is more nutritious, has higher digestibility and is lower in ash content. That is why it's our #1 ingredient
Click HERE to visit their website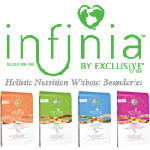 PMI Infinia - Infinia Holistic pet food is a holistic nutritional formula that knows no boundaries. Fresh, never-frozen chicken or turkey, or savory, natural bison or salmon is the first ingredient in every bag, followed closely by a variety of flavorful superfoods. In fact, it's so full of goodness, there's no room for unnecessary fillers. Every single ingredient works together for your pet's health and wellbeing. The result? A recipe with ingredients to support immunity, vitality and longevity.
Click HERE to visit their website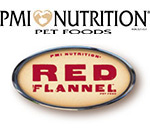 PMI Red Flannel - Each Red Flannel™ formula has been researched by nutrition professionals and veterinarians. It meets, and often exceeds, stringent industry standards, exactly what you'd expect from America's leader in animal nutrition since 1894. So whether your dog is an athlete, an aging adult or your fuzzy, furry baby, rest assured we've designed a hearty, wholesome Red Flannel™ formula just for him...because he's more than just a dog.
Click HERE to visit their website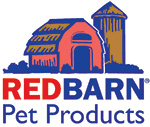 Red Barn - We've taken our years of experience and put them in a can! Introducing Redbarn Naturals Canned Grain-Free Dog Food and Cat Food. Each recipe includes hand selected, wholesome ingredients like fresh cuts of meat or poultry and garden vegetables all in a rich, juicy gravy. High quality meat is our first ingredient. Simple. And because it's made with real Redbarn Bully Sticks, so it's highly palatable. But it's also what's NOT there that counts: No grain equals less risk of food allergies. No artificial preservatives, flavors or colors. Simply Natural!
Click HERE to visit their website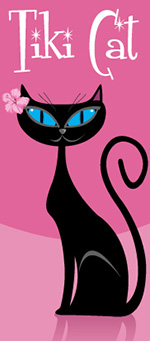 Tiki - Tiki Cat Gourmet Whole Food was the first true gourmet cat food to hit the market, featuring grain-free, human grade, whole shredded or sliced meats and seafood. We also feature four varieties with brown rice that have only 1% carbohydrate to provide a small amount of dietary fiber for cats with sensitive stomachs. We use healthy broth, not gravy, to process our prevention and treatment formulas for all life stages, providing a food that meets the most restrictive diets prescribed by veterinarians today.
Click HERE to visit their website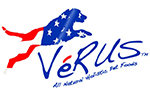 Verus - The beginning goes back to 1987 when I changed my career from the nuclear power industry to the pet food industry. I formulated VeRUS Pet Foods to meet the holistic values that I believed in. I chose manufacturing plants that adhered to quality manufacturing principles. We source our ingredients only from the USA and New Zealand as I believe there are few other places on this planet that can grow or produce ingredients like we can in the USA. I keep my food consistent and I believe in the age old principle "you get what you pay for".
Click HERE to visit their website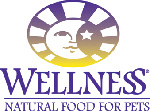 Wellness - Wellness is a uniquely formulated holistic pet food made primarily with human grade ingredients. Wellness Pet Foods Contain only whole foods, with no meat by-products, preservatives, fillers, or artificial colors and flavors.
Click HERE to visit their website
WERUVA - is a Super Luxe, All Natural Dog & Cat Food. Our food is made in a human food facility, using only the best ingredients from around the world. We believe in the "what you see, is what you get" motto..no more mystery mush! Every ingredient is easily identifiable. For example, our chicken is boneless, skinless, white breast meat which comes from antibiotic free, hormone free, free range chicken. Only the highest quality of protein source(s).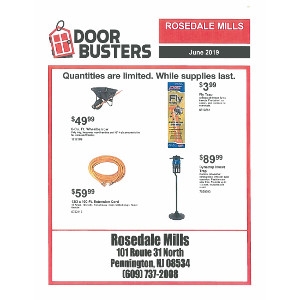 Hurry in! Our June Door Busters won't last long. Check them out
here
. *Quantities are limited. While supplies last. Not valid with any other discounts or sales.
Valid: 06/01/2019 - 06/30/2019
Offered By: Rosedale Mills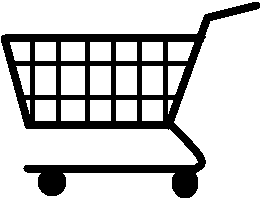 Senior citizens receive 10% off nearly everything every Thursday! No coupon required. Cannot be used or combined with any other discounts or sales. Cannot be used towards dog and cat food, farm feed & bedding, straw,...
Offered By: Rosedale Mills