{department.name}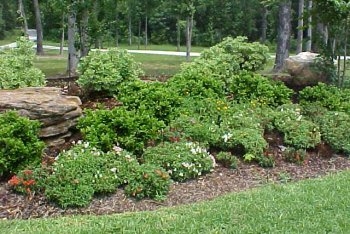 Home, Lawn & Garden
Fertilizer
We carry an extensive line of fertilizers, insecticides, and weed control to care for your lawn and landscape plants. Our experts will gladly answer your questions, identify problems, and help you select the proper products to keep your lawn and landscape looking it's best. We carry a large variety of Scotts and Jonathan Green products that are just right for the job.

Flower and Garden Seeds
To get perfect garden results start with quality soils. We carry seed starters, potting soils, peat moss, manure, top soil, and more.
Grass Seed
Rosedale Mills grass seed mixes, carefully formulated for our area's soil type, are blended with improved varieties of seeds to ensure a healthy lawn. We also carry other brands of seeds to offer our customers a great selection, such brands as Scotts, Jonathan Green and Custom Blends formulated by Rutgers University.

Ice Melt
Ice melters are essential elements in efforts to keep sidewalks and parking lots and structures free of ice and snow. Residential and businesses have access to a growing array of ice-melting products today. And advertising claims such as "fastest acting," "safe for environment," "less tracking," and "melts at lowest temperatures" are among the more common sales pitches. Don't be fooled by creative marketing. Most so-called new products are actually blends of common deicers that have been around for years. Unfortunately, some ice-melting products on the market do not even list their ingredients, so buyer, beware.
Generally, all ice melters work in the same way. They depress the freezing point of ice or snow and turn the mixture into a liquid or semi-liquid slush. Solid chemical salts bore through ice or snow and form a strong brine solution. This brine spreads under the ice or hard-packed snow and undercuts, breaking the bond to the surface. Once loose, the ice or snow is easily removed by mechanical means. Or, in many cases, users, apply the material in anticipation of ice or snow. This prevents the bond to the surface and melts the snow or ice as it comes in contact with the brine.
The products below are our best sellers and are almost always in stock. We sell bagged, pallets and even bulk deicers. We offer landscaper & bulk discounts when picked up, and will also deliver any quantity you wish.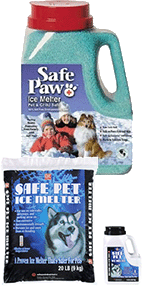 SAFE PAW & SAFE PET ICE MELT
Most people use salt (or even more chemically active salt-based compounds) to clear sidewalks and outside stairs around the house after a storm. But if you have pets — especially dogs — the use of ice melters can prove problematic as pets often eat snow or lick their paws, ingesting the salt of poisonous chemicals leading to sores and digestive issues.
A proven ice melter that's safe for pets - For use on sidewalks, driveways, and parking areas. - Non-corrosive - Environmentally friendly - Prevents ice and snow from re-bonding - Product does not contain salt of any kind - Will not burn or cause irritation.
Soil and Mulch
To get perfect garden results, start with quality soils. We carry seed starters, potting soils, peat moss, manure, top soil, and more. Top dress your flowerbeds, shrubs, and trees with one of our many mulches. Top soil and mulch is available in both bags and bulk.
We carry:
Icibin root mulch
Pine bark
Bulk mulches
Dyed mulches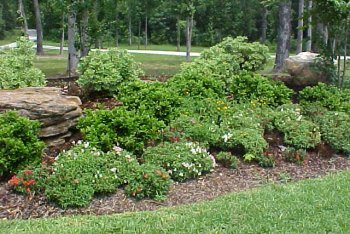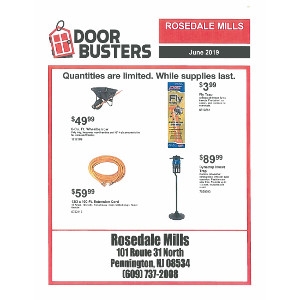 Hurry in! Our June Door Busters won't last long. Check them out
here
. *Quantities are limited. While supplies last. Not valid with any other discounts or sales.
Valid: 06/01/2019 - 06/30/2019
Offered By: Rosedale Mills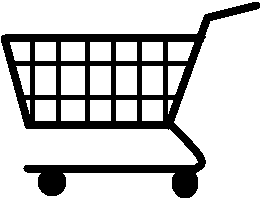 Senior citizens receive 10% off nearly everything every Thursday! No coupon required. Cannot be used or combined with any other discounts or sales. Cannot be used towards dog and cat food, farm feed & bedding, straw,...
Offered By: Rosedale Mills